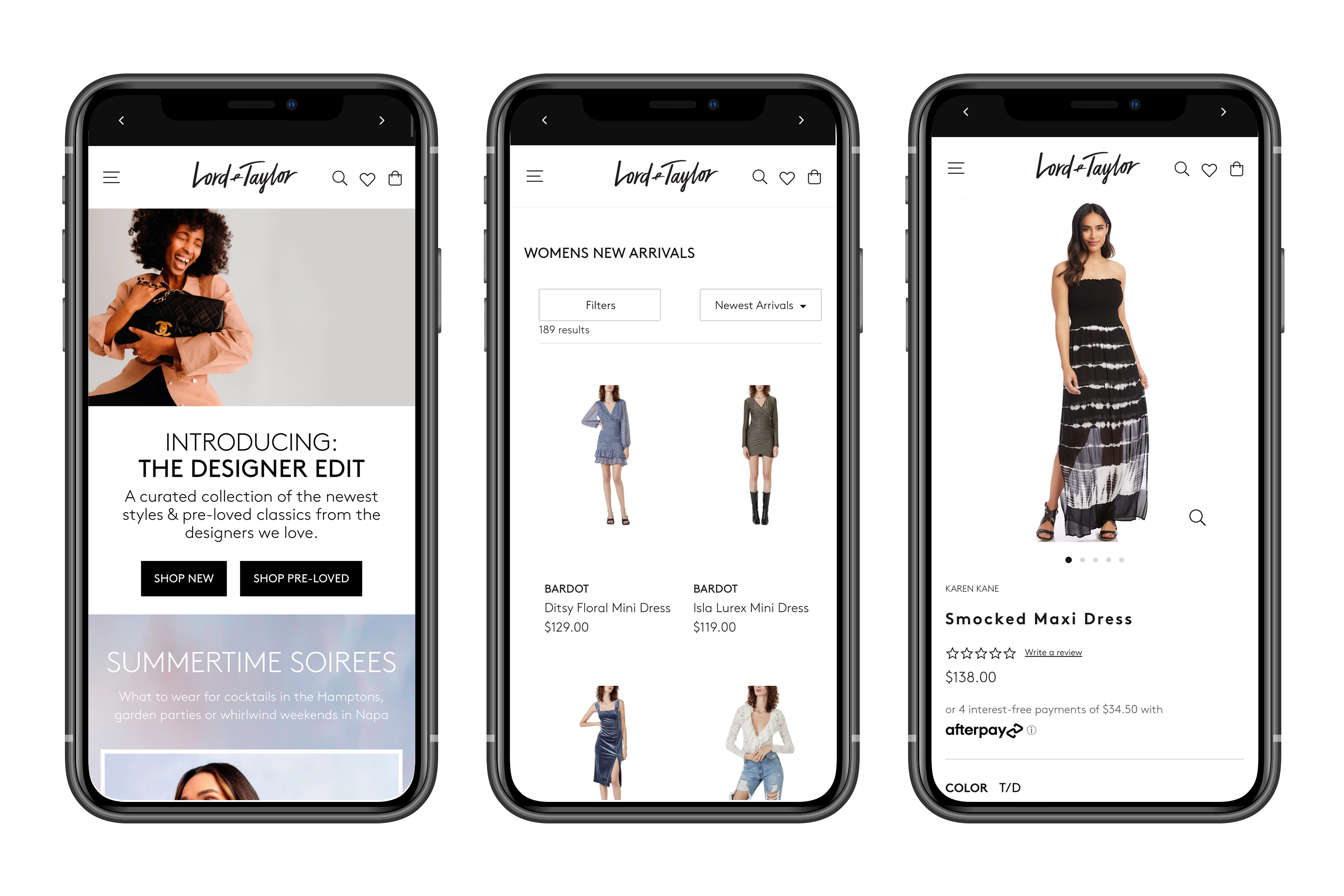 Integrated Shopify Plus with multiple 3rd party providers for owned inventory management, dropship, etc.
Brought L&T back to market as a solely DTC ecommerce company (starting from scratch post-bankruptcy) in under 4 months.
Collaborated with multiple teams to determine Lord & Taylor's business requirements and complex systems integration.
Created a custom solution for variant color swatches within alt-tags.


It's no secret our campaigns perform, see how we've achieved success for these top brands.
Before e.l.f became one of the most recognized make-up brands in the world, they were stuck in the catalog world with no online presence, that is until they came to BlueSwitch.
Drew Barrymore's Flower Beauty needed a complete replatform from Magento to Shopify in 3 weeks, right before black friday. The results were a 67% site revenue increase.
By migrating Gaiam and their parent company Spri onto Shopify from Demandware, they were not only able to operate 2 sites under one account umbrella, but also saw an increased online conversion rate 70%, reduced page launches from months to days, and now saves them over $250K each year.